Hello and Welcome to the Hyosung HICO
Hyosung HICO is the premier supplier of Medium and Large Power Transformers in the North American Electric Energy Market. We are a market driven, customer centric organization committed to meeting the stringent requirements of today's Energy suppliers, Transmission providers and Distribution service suppliers as well.
Our expertise is oil filled power transformers including GSU's Autotransformers, and Substation transformers up to 1,000 MVA 765 kV. Our technology has evolved over the years by being customer focused, and technology driven through design improvements, ongoing and continuous R&D and proactively developing, improving and investing in design tools and talent in an effort to meet the challenges associated with a reliable, secure and efficient North American Energy supply.
The Power Transformer facility is located in Memphis TN, which is a central North American Logistics hub. Our facility was purposely sited adjacent to the Mississippi River and a Class I rail yard for consistent and dependable on time shipments to our customers and delivery of raw material. We also wanted to be central to our most important global market, and convenient for customers.
Our facility is one of the most modern eco-friendly, environmentally controlled Power Transformer Facilities in the world. We are an ISO 9001-2015 certified factory. Our local capabilities are complete design through full factory testing including design verification testing as required by IEEE or CIGRE standards.
Hyosung HICO, Ltd. will continue to be socially responsible, charitable, respectful and local as we continue to design and manufacture the World's best power transformer in Memphis TN, USA for our critical North American Electrical Energy Supply.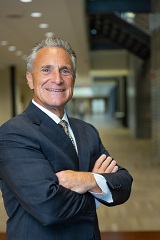 Joe Durante Senior Vice President and General Manager