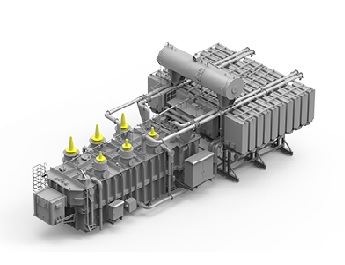 Since 1969, when Hyosung Heavy Industries developed the 154kV transformer for the first time in Korea, Hyosung Heavy Industries is manufacturing and operating ultra-high-voltage transformers up to 765kV. Hyosung Heavy Industries supplies a wide range of transformers up to 765kV, and 1,500MVA, and with both core form and shell form technology it has the capacity to offer a wide range of solutions to customers. With extensive project experience in over 70 countries around the world, and supplying over 6,000 units of power transformers from Changwon, Korea alone, we are a global transformer brand, satisfying standards of each country, let alone international standards, such as ANSI, IEEE, IEC, NEMA, BS, JIS, JEC etc.
Ultra-high-voltage Technology
■ Hyosung Heavy Industries was first to develop the 765kV transformer in Asia, and is a leading supplier in North America, South America, and Asia.
Robust Technology
■ Our engineering team, being one of the largest in the world, with over half a century's experience, prides itself for its technology of superior thermal, dielectric strength, and mechanical strength under seismic, short-circuit, and various transportation conditions.
Sophisticated Technology
■ We satisfied varied needs of North American customers, as we understand what they want
■ We offer sophisticated customization tailored to even extreme operation conditions, such as deserts, seismic regions, and highly-corrosive atmosphere.
Green Technology
■ We offer optimized environmentally-friendly solutions through low-loss technology, low-noise technology, and alternative material such as ester insulation oil.
Smooth Project Execution
■ We have professional transportation and installation capabilities.
■ We have in-house turn-key project capabilities.
■ We offer competitive lead-times.
■ Substations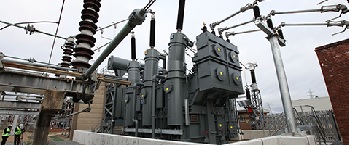 ■ Nuclear Power Plants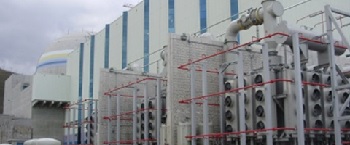 ■ Water Treatment Plants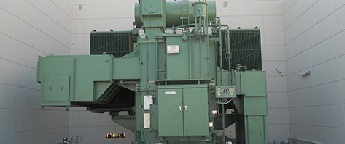 ■ Mining & Steel Plants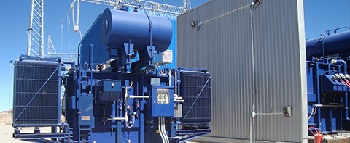 ■ Conventional Power Plants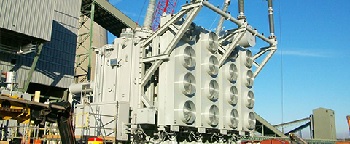 ■ Renewable Energy Power Plants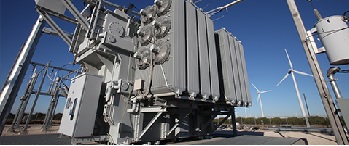 ■ Oil & Gas Facilities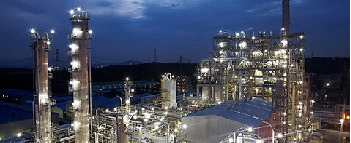 ■ Industrial Plants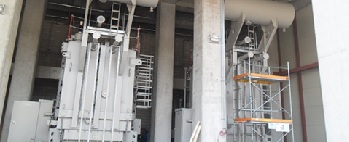 Main Delivery Countries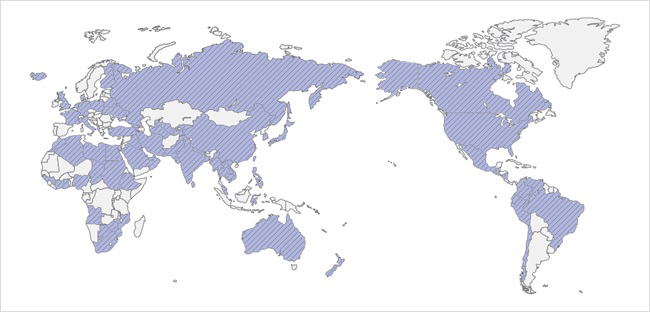 HICO has supplied over 5,000 power transformers world wide and over 1,500 power transformers in North America.
Key Deliveries in North America
■ United States, Transformers for Transmission Substations, 1ph 750MVA 765/345/34.5kV
■ United States, Transformers for Thermal Power Plants, 3ph 990MVA 345/24kV
■ United States, Transformers for Wind Farms 3ph 230MVA, 138/34.5kV
■ United States, Transformers for Solar Parks 3ph 140MVA, 230/34.5/13.8kV
■ Canada, Transformers for Transmission Substations, 3ph 400MVA, 245/144kV
■ Canada, Transformers for Power Plants, 3ph 360MVA, 230/18kV
■ Canada, Transformers for Wind Farms, 3ph 60MVA, 144/34.5kV
Key Deliveries World Wide
■ South Korea, Transformers for Transmission Substations, 1ph 666.7MVA 765/345/23kV
■ South Korea, Transformers for Nuclear Power Plants, 1ph 395MVA 765/20.9kV
■ Peru, Transformers for Transmission Substations, 3ph 600MVA 500/220/33kV
■ United Kingdom, Transformers for Transmission Substations, 3ph 1,100MVA 400/275kV
■ France, Transformers for Hydroelectric Power Plants, 3ph 290MVA 400/13kV
■ Thailand, Transformers for Thermal Power Plants, 3ph 875MVA 245/23kV
■ Vietnam, Transformers for Thermal Power Plants, 3ph 720MVA 525/23kV
■ India, Transformers for Transmission Substations, 1ph 500MVA 765/400kV
■ Saudi Arabia, Transformers for Transmission Substations, 3ph 502MVA 380/132kV